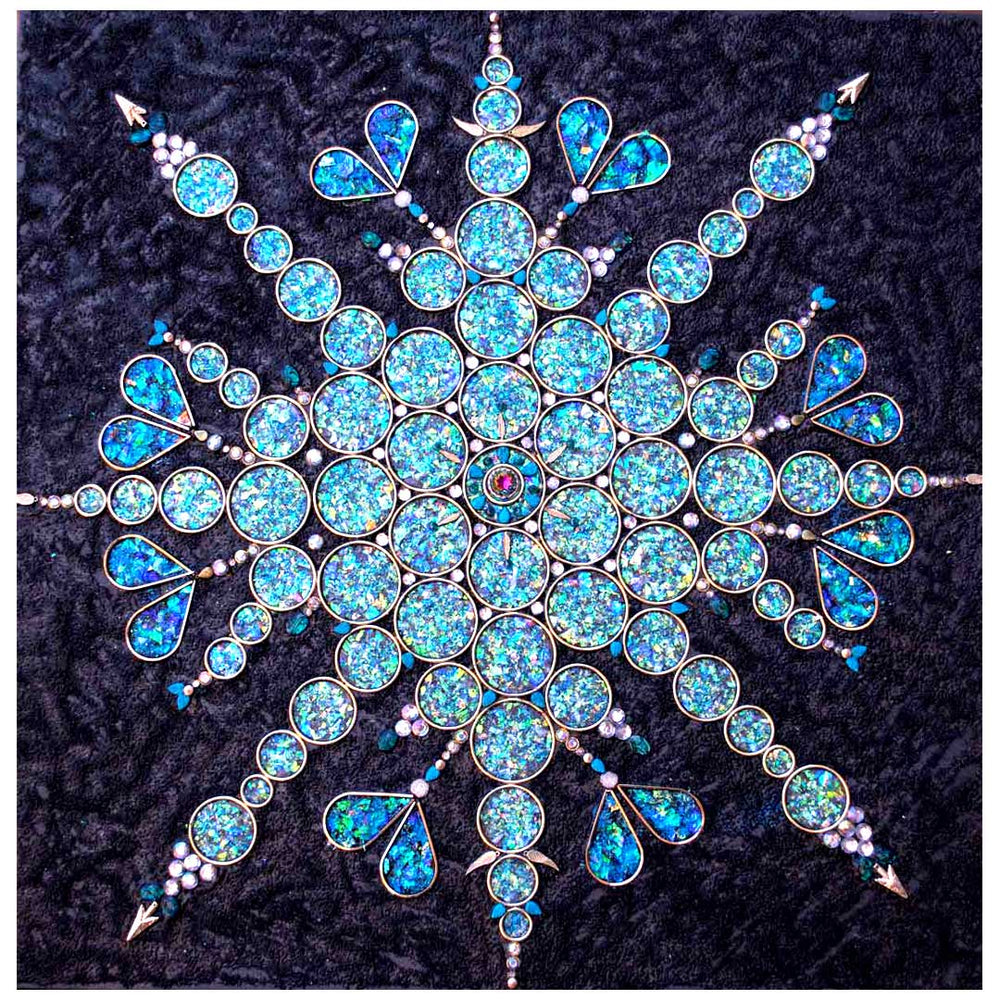 Cosmic Flower
Posted on October 16 2017
To say the art game is difficult is an understatement of grand proportions. It's long hours of concentrated lonely and an endless grind of slugging your work around to shows where you hear a lot of "I love it" but end the nights and go weeks and have months without a sale.
It's uncertainty and insanity.
Its confidence in your art but doubt in your path…then a piece like Cosmic Flower emerges out of the pain and the doubt and the fear and its so much more beautiful than the struggle…a sure sign you have no choice but to carry onwards.
The light is around us, the light is within us and only the light shall guide our path,
<3 Jasmine