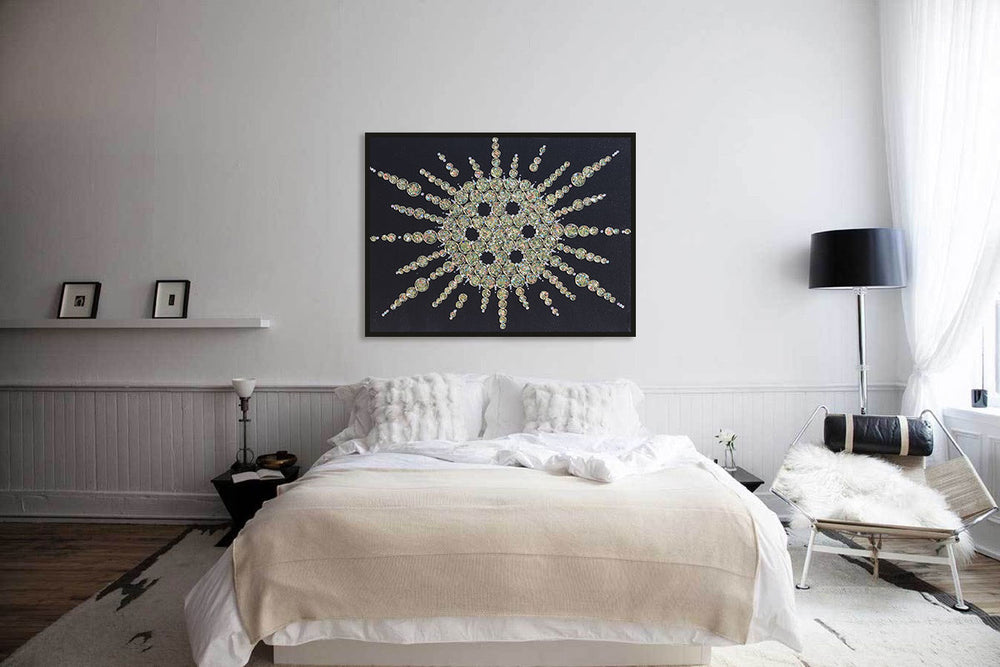 When Standing In Darkness Think Thoughts Of Light
Posted on August 26 2019
I love dark rich art and accents in a white room!
Here "When Standing In Darkness Think Thoughts Of Light" really adds depth and sophistication to a minimalist room! The thing I love most about this piece is what it stands for; when in a dark time or feeling the weight of the world on your shoulders, think light thoughts!! Thinking a light thought always helps illuminate the dark places our mind can lead us. This piece is my conceptualization of what I think a light thought would be...an outward golden burst of light expanding in all directions.
Get in touch if you want this light ray in your home because amazingly, it's available.